Direct to you from The End of The World.
We exist to supply you the best raw Manuka honey from New Zealand,
and to save the bees at the same time.
Preventing the end of the world, FROM the End of the World. Hence our name..
Have a browse! We're loaded with information to help you use pure New Zealand Mānuka honey in the best way possible.
Otherwise click here to find the best Manuka honey on Amazon!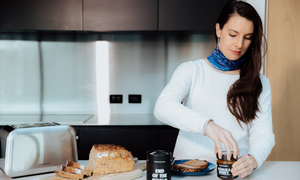 Taste
Yes, we're saving bees, we package in glass, our honey is ethically sourced, sustainable and even verified by New Zealand government standards at independent labs- but all that means nothing if this high quality product doesn't have the most incredible taste you've ever encountered. We're absolutely confident you'll love our creamy, raw and pure Manuka honey.
Saving the bees
We're not going to take their pure yields off them without doing everything we can to help these incredible little workers thrive. Heck, our organic world relies on their survival!
So not only do our beekeepers ensure that the livelihood of the bees come before the extraction of honey, we're giving back like no other company is. Read our 4 step plan to learn more.
Want to give us a try?
Enter your email below, and not only will you receive inbox sweet treats, like how our best tasting Manuka honey will help you and your livelihood- but you'll also get 30% off an MGO100+ to start your healthy Mānuka journey in style. This is a very limited time offer.
Free Shipping Mainland USA