Multi-floral Mānuka Honey MGO 45+
Batch 0020920A Multi-floral Mānuka honey is a great buy. It's certified as multi-floral but it packs all the goodness of an active Mānuka- sitting at 98mg/kg of Methylglyoxal (MGO)- well above the required 83mg/kg to be classified as a 5+.
Sourced from the Canterbury High Country and Tongariro National Park, there are some major similarities to our MGO 100+ in terms of flavour, texture and aroma.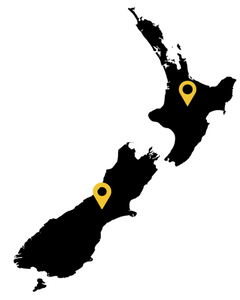 End of the World Ethical Honey
This honey was sourced sustainably and ethically by experienced New Zealand beekeepers, registered under New Zealand Ministry of Primary Industries and under a strict Risk Management Program, as well as adhering to our strict ethical standards.
You can view our ethical beekeeping practices here.
You can read more about MPI & RMP programs here.
An MGO (methylglyoxal) of 98+ wayyyyy above the advertised 45+ makes this jar a very, very good buy. A 2.2 DHA/MGO ratio indicates more growth too, reaching it's maximum level of around a 6+ in 2022. The HMF of 9.0mg/kg indicates the honey has not had any heat treatment or high temperature storage.
A great edition to smoothies, cereal, protein shakes or on drizzled on multigrain toast as a daily boost to your overall health and wellbeing.